These gluten free pancakes are a great morning treat for those on a gluten free diet. Try out the recipe below!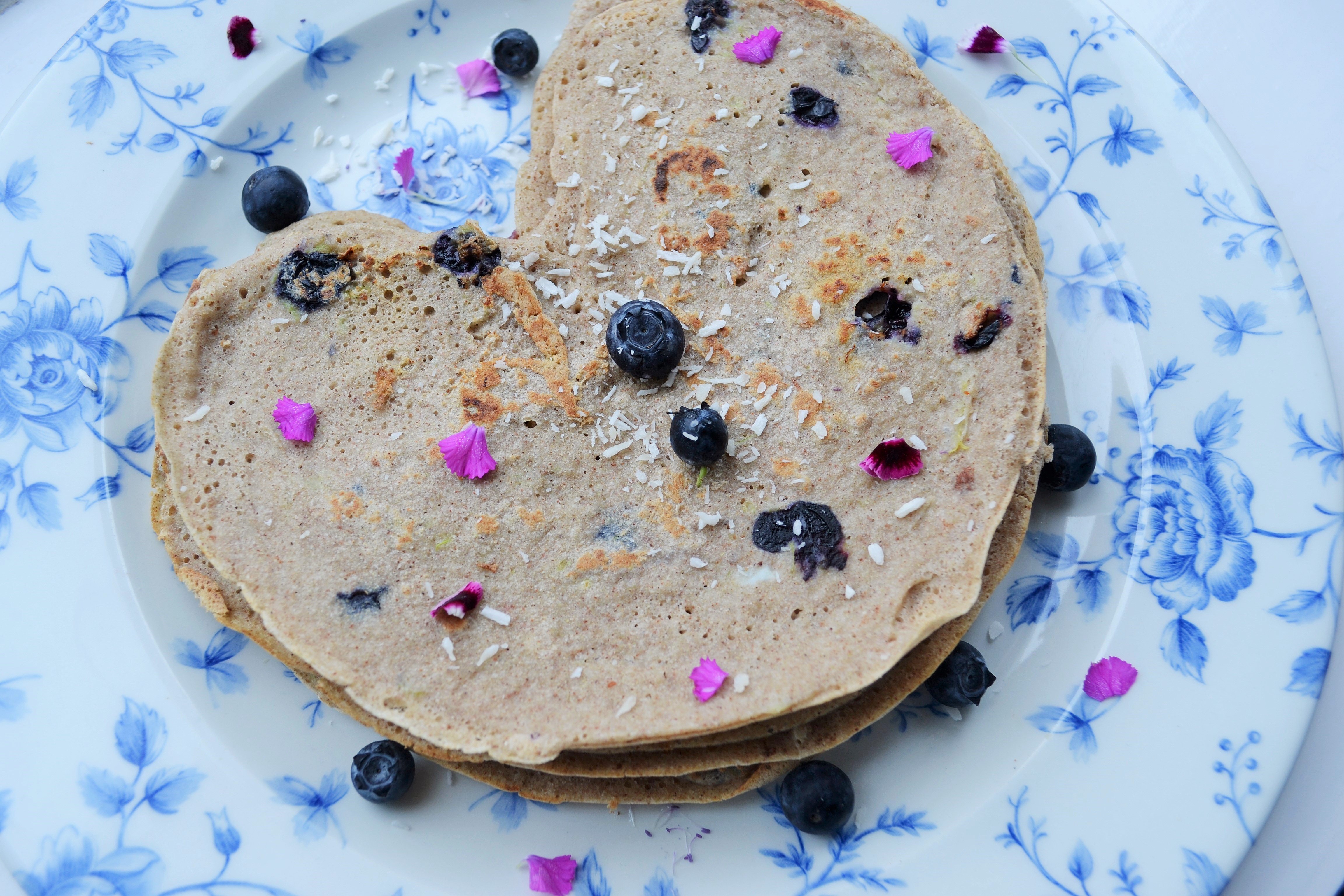 Ingredients: (Makes 4 large pancakes)
– 2 cups buckwheat flour
– half teaspoon salt
– 1 tablespoon stevia
– 2 eggs
– 200ml soya milk
– 2 large handfuls blueberries
– 1 teaspoon cinnamon
– 1 tablespoon agave syrup
Method:
1. In a large mixing bowl, combine all the ingredients together, ensuring that it is well combined and no dry parts.
2. Heat up a frying pan with some coconut oil, and then evenly pour 1/4 part of the mixture while the pan is on a medium heat.
3. Flip carefully when ready.
4. Repeat until mixture is finished and serve immediately.
Have you tried this recipe or have tips of your own? comment below to add your thoughts! Recipe