Lentils are a protein-rich pulse that are extremely versatile and nutritious. This recipe is vegan, nut-free and gluten-free.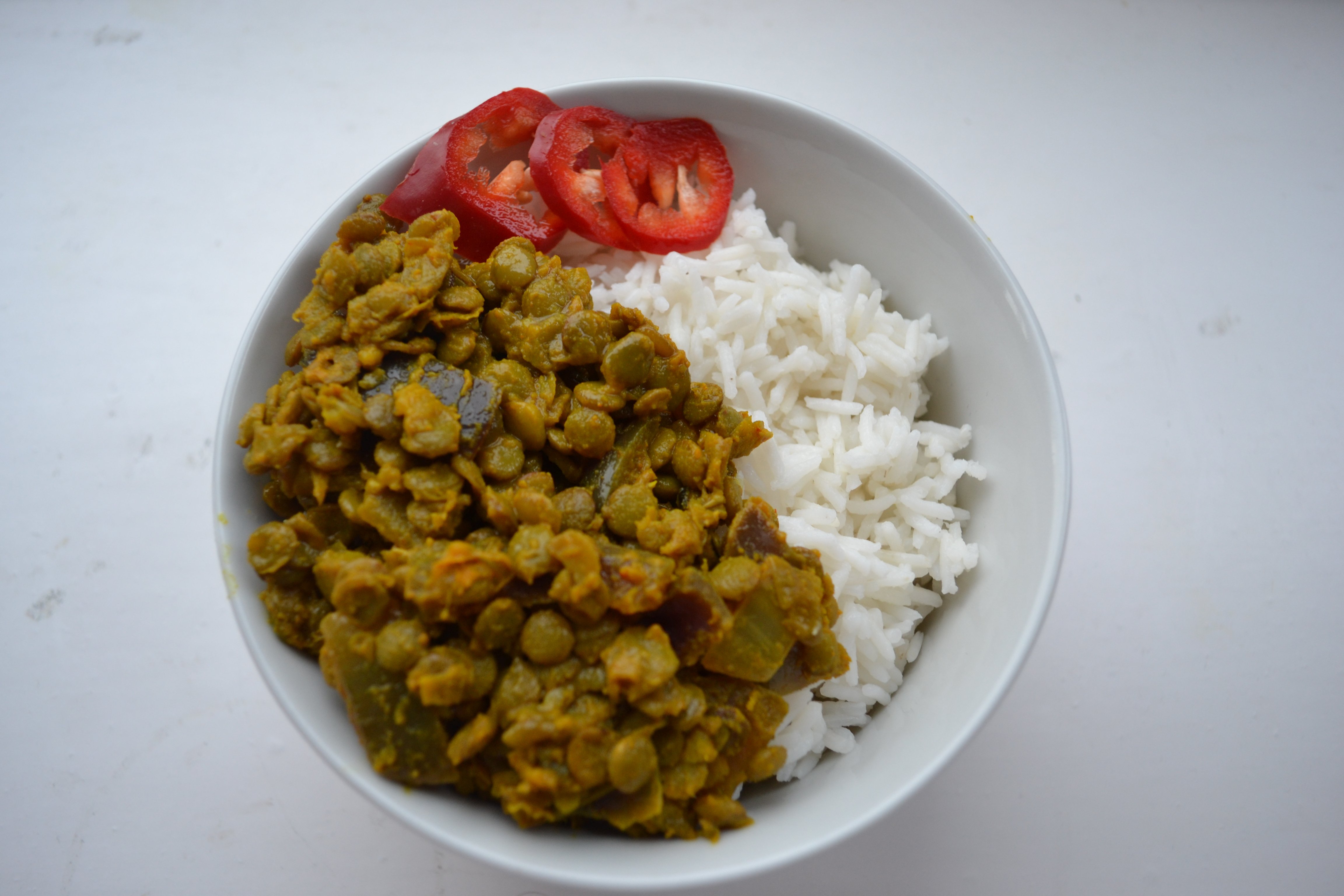 Ingredients:
3 cups of green lentils
1 tablespoon of ground turmeric
2 chopped red onions
1 tablespoon of diced fresh garlic
3 cups of basmati rice
pinch of salt and pepper to season.
Olive oil for cooking.
Method:
1. Boil a kettle, and when ready add half the water to a large saucepan. Add the lentils, bring to a boil and then simmer for 20 minutes.
2. In another saucepan, add the rest of the boiling water from the kettle and allow the rice to cook until fluffy and light.
3. While this cooks, chop the onion and heat up a pan with a little olive oil. When hot, add the chopped onion at a medium heat and allow to cook. Half way through, add the garlic and turmeric.
4. As this cooks, add a little more olive oil for flavouring and a pinch of salt and pepper. Stir.
5. Take the rice and lentils off the heat, and drain both.
6. When the onions are tender, take off the heat and set aside.
7. Mix the lentils and cooked onion together.
8. Serve the rice hot alongside the lentils. Add some chopped chilis if desired. Enjoy!
Have you tried this recipe or have any tips of your own? Comment below to add your thoughts! Don't forget to tag us in your recreations on Facebook!
LiberEat's allergen and error detection technology provides an allergen safety blanket for food businesses to ensure that consumers are safe and healthy when eating at your restaurant or consuming your food products.
LiberEat offers a second line of defense for food businesses by detecting errors, allergens, and other harmful ingredients. Food businesses can apply this technology directly to identify errors in allergen communications, preventing the risk of injury. Get in touch with us today to learn more about our Allergen Detection Technology.
To find out how LiberEat Technology supports food businesses to detect allergens and errors, to protect consumers