Start your day with a delightfully easy blueberry surprise. Sweet and delicious, these 2 minute mugcakes will be sure to leave you starting your day on a high!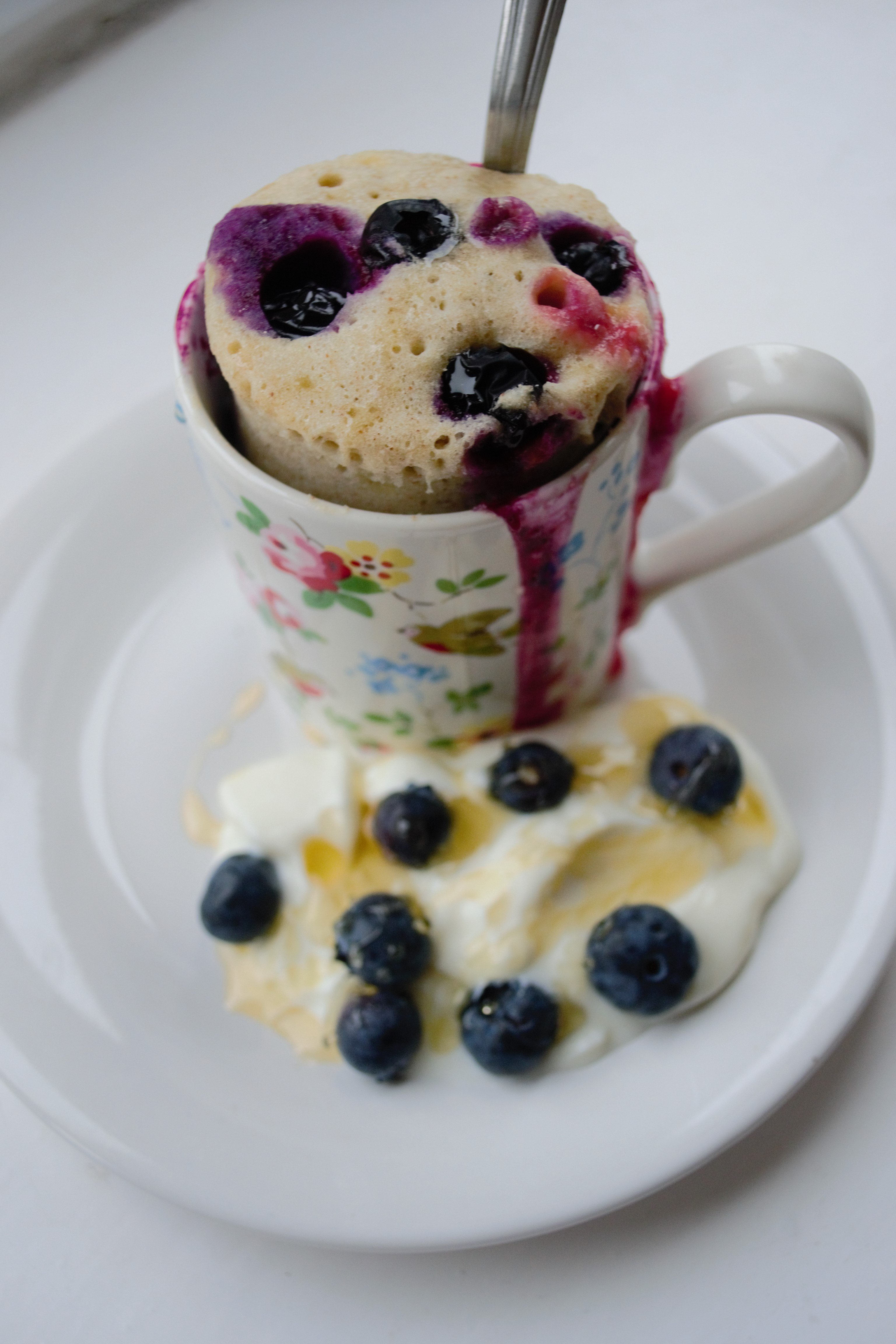 Makes 2 mugcakes.
Ingredients:
-2 mashed bananas
-pinch of baking soda
-5 tablespoons buckwheat flour
-2 eggs
-1 tablespoons agave syrup
-2 handfuls of blueberries
-dairy free yogurt and agave syrup to serve (optional)
Method:
1. Taking a bowl, mix all the ingredients together, leaving a few blueberries aside to sprinkle on top of mugcakes.
2. Distribute the mixture evenly into 2 microwaveable mugs, and sprinkle a few blueberries on top of mixture.
3. Place in the microwave for 2 minutes.
4. Remove and serve alongside some dairy free yogurt and fruit. Enjoy!
Have you tried this recipe or have any tips  of your own? Comment below to add your thoughts! Don't forget to tag us in your recreations on Facebook!
LiberEat's allergen and error detection technology provides an allergen safety blanket for food businesses to ensure that consumers are safe and healthy when eating at your restaurant or consuming your food products.
LiberEat offers a second line of defense for food businesses by detecting errors, allergens, and other harmful ingredients. Food businesses can apply this technology directly to identify errors in allergen communications, preventing the risk of injury. Get in touch with us today to learn more about our Allergen Detection Technology.
To find out how LiberEat Technology supports food businesses to detect allergens and errors, to protect consumers