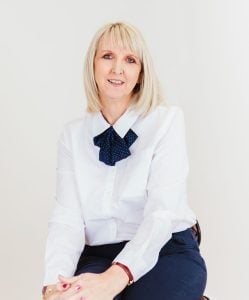 In our latest interview with food safety industry experts, we sat down with Caroline Benjamin, the Founder of Food Allergy Aware, which was founded in 2013, following Caroline's personal experience trying to dine out with dietary requirements following an Irritable Bowel Syndrome (IBS) diagnosis. The organisation aims to help Food Business Operations [FBOs] improve their food safety standards and allergy management, offering staff training, consultancy, mystery dining and forensic audits, to name just a few of their services. 
On top of this, Caroline has founded Hospitality Allergen Support UK (HASUK) along with Co-Founder Jacqui McPeake, which aims to help businesses in the hospitality sector with their skills, experience, and expertise. HASUK has also recently launched the 'Near Miss' Campaign, hoping that hospitality businesses will be required to report allergy near misses to prevent a fatality from occurring. 
In the first part of our two-part interview, we talk about her thoughts on trends in the industry and discuss the upcoming mock trial event she's running on the 26th of September.
The mock trial is a true to life scenario court hearing involving a food-hypersensitive customer being served food that has been incorrectly labelled while also being at risk of cross-contamination. Attendees act as the Jury and shall look forward to a day of productive discussions with industry professionals and an informative experience demonstrating the legal proceedings of cases of this manner and what food safety practices should be followed to avoid finding your business in a similar situation. We hope you find this as interesting as our team did!
What do you think is changing currently in the food safety industry at this point in time, where are you personally seeing shifts and trends?
At the moment, I think there's a real issue in hospitality with staffing, trying to find qualified trained staff. With Brexit, quite a few staff left the industry, or returned to Europe and now the staff they've got are not necessarily trained to the right levels for the same quality. 
Currently, there's also a supply chain issue of trying to get hold of certain products, so there are a lot of replacement products or people having to go out and buy something in the shop and not necessarily check if it's the right product. You also have the cost of products rising as well. 
The cost of electricity and power and the increase in staff costs is at all time high. The rising costs can result in buying inferior quality products, and lower food safety standards. These are the main issues I'm currently coming across.
In your experience working with food businesses in hospitality, what do you think the key factors contributing to those increased anaphylaxis reactions are in recent years, do you see an increase of those, and what do you think's causing those?
It's definitely a lack of good communication and training based on much of the information we've been given. There's a poor understanding on how to communicate, what to do with that information once they have it, also how to communicate details of issues back up the food chain to the management and head office, etc., to prevent something error or injury.
When it comes to training, we know that online training can be cheap or cost-effective for most businesses. However, we find that it's not always the best option, as not tailored to their specific business and very general. People don't always understand the courses and get confused by online training. Sometimes, there's a misinterpretation, and there's also no guarantee that people are taking the exam legitimately. They might have some help just to get them across the line. 
We also find that older generations don't like to do everything online and prefer to have conversations and interaction. We find that when you're in a room together, you ask questions and learn more than if you were sat behind a screen and potentially less engaged. When we deliver online zoom training, we try to bring everyone into the conversation.
In your opinion, what are the most significant challenges regarding anaphylaxis reactions in the UK?
A lot of it's about staffing and menu matrixes not having the correct information. For example, I went to a hotel and asked for a menu matrix, only for them to tell me, "Oh, we've got a new menu, but we haven't updated the allergen matrix yet." So, the information is not there in some instances and is inaccurate. 
It all comes back to communication, how you present information, how strict your processes are, and how good you are at carrying them through.
What do you feel are the biggest challenges facing food safety professionals at present?
The issue is a lack of funding and staff, particularly within Local Authorities carrying out routine inspections and audits. For example, it was reported in the news recently that 247 businesses in the Isle of Wight haven't been audited this year, so it's a real struggle for local authorities.
Manufacturers and retailers have an easier job as they have a better supply chain and a better way of checking. They usually carry out near-miss reporting, and we can see through the FSA that they're checking and recalling products with errors. All they can do is keep carrying on with the stringent checks and making sure to update the information when a recipe changes.
How can food safety professionals safeguard their business against allergens and allergen errors reaching consumers?
You must ensure staff are well trained with basic induction by FSA or in-house induction. They need to have an allergy expert that has completed further training specific to their venue or business and is aware of the menu and processes when managing customers. 
What practical tips do you have for preventing allergic, and/or anaphylaxis incidents for individuals or businesses?
Good communication is crucial, and it goes both ways. As a FHS customer you might not have had an allergic reaction for years, but that doesn't mean you don't have that allergy anymore. We all have to communicate effectively, as putting it all on the caterer is unfair. We need to tell them what we can and can't eat. 
You've mentioned you carry out mock trial events, and another one is coming shortly. I was wondering who the ideal attendee is for this and who would benefit most from coming along?
We'll be launching the Near Miss report at our Mock Trial Food Allergy prosecution event on Tuesday, 26 September – The scenario will be based on a family with allergies attending a wedding. It will be helpful for many people, such as Health & Safety & Quality managers, chefs, managers, local authorities, environmental health officers, and trading standards and food supply chain.  Anyone who is managing a food process will find this event invaluable. The event is skewed toward hospitality, though they all feed into one another. Hospitality staff need to understand how manufacturing works and understand potent supply chain issues, so it's just as crucial for manufacturers and those involved with the supply chain to be there as well.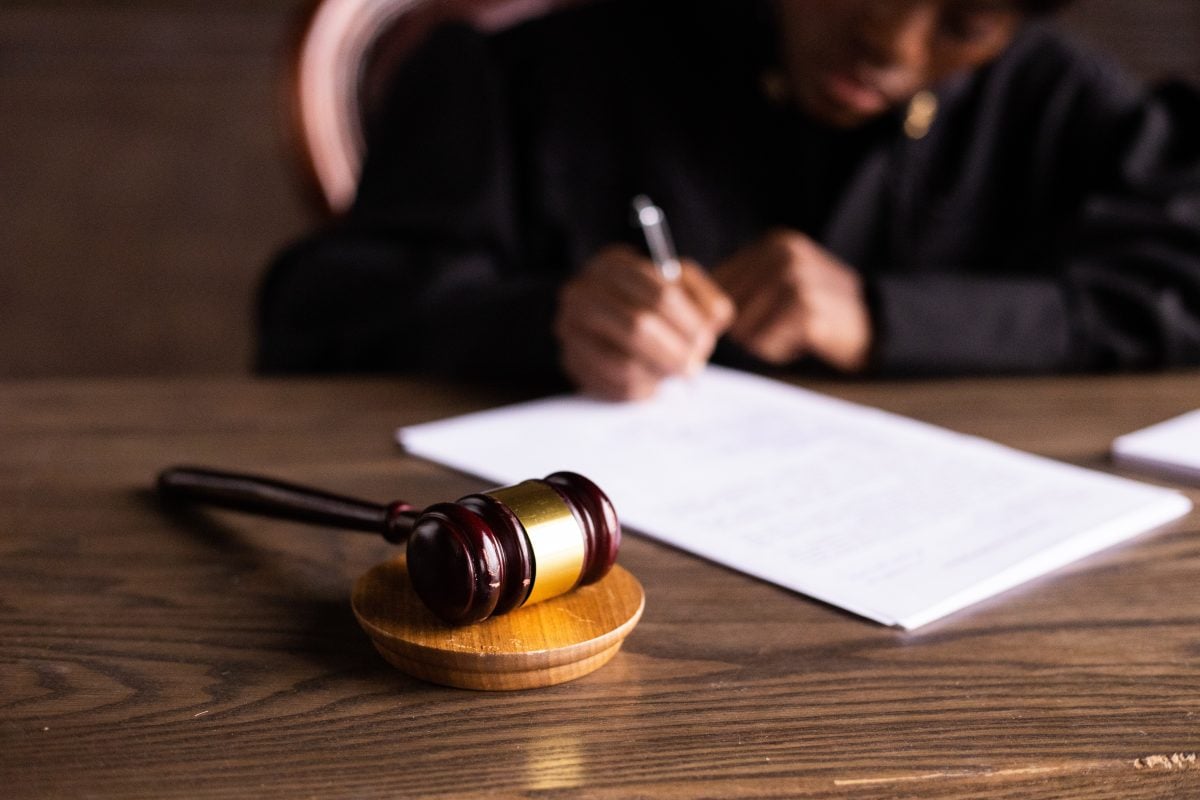 We hope you enjoyed this part of the interview. If interested in the upcoming mock trial, you can learn more on the Food Allergy Aware website, and be sure to follow us on LinkedIn to know when the second part comes out. We'll discuss her thoughts on changing trends in the food industry and the biggest challenges facing food safety professionals. 
LiberEat - Allergen Error Detection Software
Food allergen rules and regulations continue to change and evolve. Food businesses in production, hospitality, catering, and retail must be vigilant when working with ingredients, products, and dishes containing allergens and exercise due diligence when providing ingredient and allergen information to consumers. Successful allergen management is a big part of Food Safety professionals creating a culture of care and excellence within their teams.
LiberEat offers a second line of defence for food businesses by detecting errors, allergens, and other harmful ingredients with our proprietary Allergen Error Detection Software. Food businesses can apply this technology directly to identify errors in allergen communications, preventing the risk of injury to consumers. Contact us today to learn more about how we can support your existing food safety processes. 
LiberEat works closely with food businesses to ensure consumers are safe and healthy when consuming your produce. 
To find out how LiberEat Technology supports food businesses to detect allergens and errors, to protect consumers