LiberEat is delighted to announce that Papa Johns is adopting LiberEat's allergen and error detection technology to bolster its existing allergen data processes. Using this second line of defence, Papa John's is taking a proactive approach towards allergen safety, showing its dedication to protecting its customers.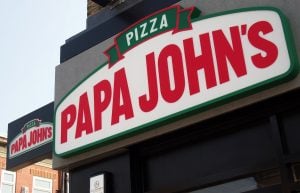 Philip Quinn, Papa Johns Senior Director of Quality Assurance (International), said, 
"As a major international food brand, Papa Johns is committed to providing safe and quality food to all our customers.
Our partnership with LiberEat to adopt their innovative allergen detection technology is a testament to our proactive approach to ensuring the safety and well-being of our customers. This technology will provide a second line of defence against allergen risks, helping us detect and prevent errors. 
At Papa Johns, we take allergen safety seriously.
Our collaboration with LiberEat is an important step towards bolstering our already comprehensive allergen safety processes,"
LiberEat's technology platform offers a second line of defence to support Papa Johns' Food Safety and Quality Assurance teams in communicating accurate allergen information to over 500 stores nationwide.
This technology works at all stages of the food process, from supplier information to menus, ensuring allergens are displayed correctly.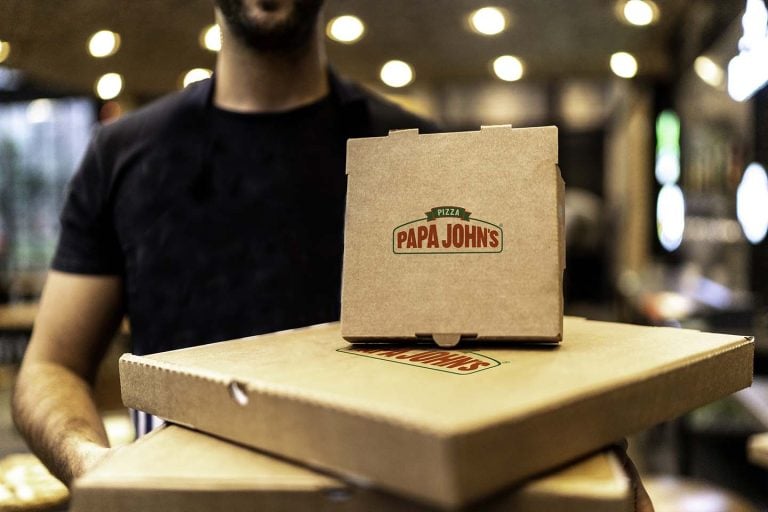 Papa Johns is dedicated to protecting its customers from allergens and reducing the risk of error. LiberEat's technology platform helps reduce the risks of any missing allergens or errors, benefitting consumers who can feel safe in their purchase decisions.
Founder and CEO of LiberEat, Barry Leaper, said
"Papa Johns is a leader in embracing technology to aid food safety processes, and the adoption of LiberEat's new allergen detection technology demonstrates its proactive approach to protecting customers. 
LiberEat's mission is to make food safer for everyone.
The food safety and quality assurance team at Papa Johns have proactively joined forces to protect consumers from allergens and errors. Its commitment to customer safety and its approach to embracing technology to aid food safety processes demonstrates its dedication to setting robust processes and tackling allergen safety seriously."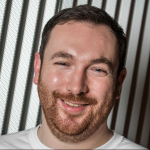 For more information about Papa Johns, visit their website at www.papajohns.co.uk.
To learn more about LiberEat's allergen and error detection technology for food businesses, reach out to us today; we'll be more than happy to talk you through the technology and arrange a demo for your bespoke business.
About Papa Johns
Papa Johns is an international pizza chain that offers a range of freshly made pizzas, sides, desserts and drinks. The company was founded in the United States in 1984 and expanded to the UK in 2001. Since then, Papa John's has become a popular choice for pizza lovers nationwide, with over 500 sites.
The menu at Papa Johns includes a variety of classic and innovative pizza toppings, including pepperoni, Hawaiian, vegetarian, and meat feast and has a growing vegan menu.   Customers can also customise their pizzas with a range of crusts, including thin crust, deep pan, and stuffed crust, as well as various sauces and cheese options. In addition to pizza, Papa John's also offers sides such as garlic bread, potato wedges, chicken wings and more, and a range of desserts and drinks.
Papa Johns prides itself on using high-quality ingredients to create their pizzas, including fresh dough prepared daily and 100% mozzarella cheese. The company also offers a range of special deals and promotions for customers, including discounts on large pizzas, free sides, and more.
The business operates on a franchise model, with each store owned and operated by independent franchisees who receive training and support from the company. Papa John's franchisees must adhere to strict standards and guidelines set by the company to ensure consistency in product quality, customer service and brand image.
About LiberEat 
LiberEat's allergen and error detection Technology makes food information safer and more accurate, reducing the risk of severe injuries to the public. 
The technology reduces allergen risks for food businesses, identifying and catching allergens and errors before it's too late – protecting the consumer.  
Artificial Intelligence and Machine Learning powered software help food businesses, such as manufacturers, contract caterers and restaurant chains. 
The software significantly reduces the risk of injury to consumers by identifying errors and allergens and substantially outperforms current methods. With the rise of dietary restrictions, the adoption of vegan/flexitarian diets, and the introduction of Natasha's Law – it's now even more critical to have an accurate and responsible allergen data process in place.
LiberEat's mission is to protect consumers while bringing peace of mind to food business safety and quality assurance teams with the second line of defence. 
LiberEat – Making food safer for everyone.
Keep up with LiberEat news on our LinkedIn Company Page 
X Company Account: @LiberEatSafe