This recipe is super easy- combine all the ingredients in a mixing bowl, pour into a tin and bake! Give them a go and don't forget to share all your photos on our social media pages!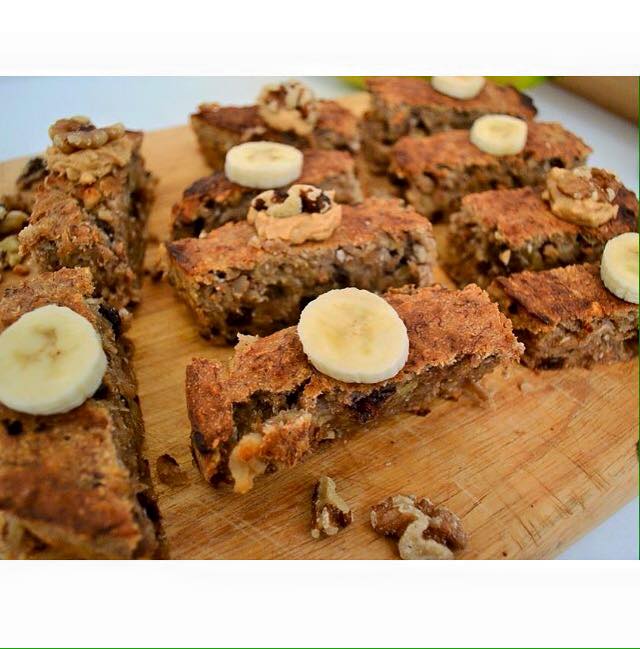 Ingredients:
3 mashed bananas
400g oats
200g wholemeal flour
1.5 cups coconut milk
1 tbsp baking soda
pinch salt
half cup walnuts
half cup raisins
3 tbsp peanut butter
3 tbsp desiccated coconut
3 tbsp honey/agave nectar.
Method:
1. Preheat the oven to 200 degrees Celsius.
2. Combine all the ingredients in a large mixing bowl.
3. Mix well
4. Grease a large baking tin lightly and pour the mixture into the tin.
5. Cook in the Oven at 200 degrees for 30 mins .
6. Remove from oven, remove from the baking tin and allow to cool before enjoying.
Have you tried this recipe or have tips of your own? comment below to add your thoughts!
Know someone who would like this?
Share it with the links below
LiberEat's allergen and error detection technology provides an allergen safety blanket for food businesses to ensure that consumers are safe and healthy when eating at your restaurant or consuming your food products.
LiberEat offers a second line of defense for food businesses by detecting errors, allergens, and other harmful ingredients. Food businesses can apply this technology directly to identify errors in allergen communications, preventing the risk of injury. Get in touch with us today to learn more about our Allergen Detection Technology.
To find out how LiberEat Technology supports food businesses to detect allergens and errors, to protect consumers