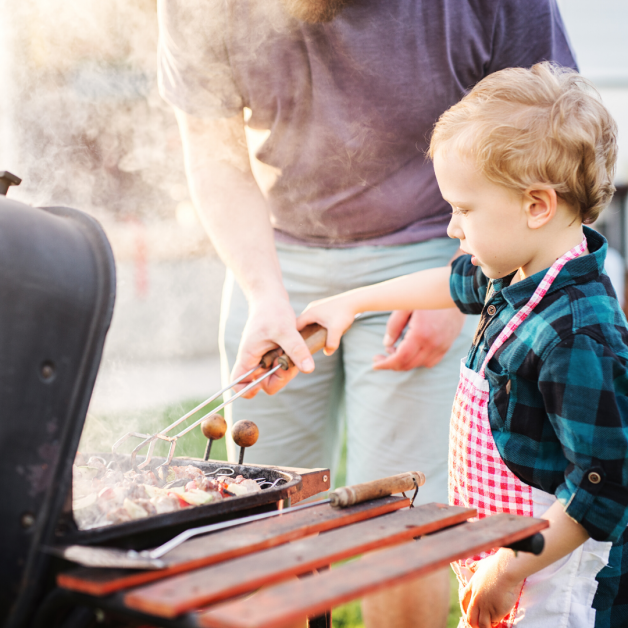 A BBQ is the perfect way to celebrate summer with friends and family! 
But how do you satisfy the vegan while keeping the food safe for the food allergy sufferer?
The best way to avoid cross contamination while if someone in the family has an allergy would be to make sure everything that is being cooked is suitable for everyone.
A burger is the biggest crowd pleaser at any BBQ, unless you are vegan! But now there lots of choices to suit every taste.
Lidl 2 Plant Based Burger Patties
An authentic meat substitute with a thick and juicy bite, we loved the earthy beetroot and mushroom flavour and the subtle kick from the light spices. A substantial size, it had a lovely smoky aroma akin to being char-grilled on a BBQ.
Aldi Plant Menu BBQ Jackfruit Burgers
A visually enticing, chunky homemade burger, testers loved the powerful sweetness of the jackfruit on the palate. Reminiscent of an onion bhaji with a sugary sweet fragrance from the caramelised red onion, it balanced well with the paprika, cinnamon and cumin spice but unfortunately crumbled too easily.
Tesco Wicked Kitchen 2 Jalapeno Griller Patties
With an overall savoury bite, this flavour is led by a jalapeno spice that gives a fiery kick though there is a muted sweetness from the red peppers too. A colourful patty with chilli chunks running throughout, the sweet and spicy aroma reminded testers of a Mexican chorizo.
A great tip is to add a grilled or fried Portobello Mushroom on top of a vegan burger to make it extra juicy.
Or why not make your own burgers with these tasty recipes: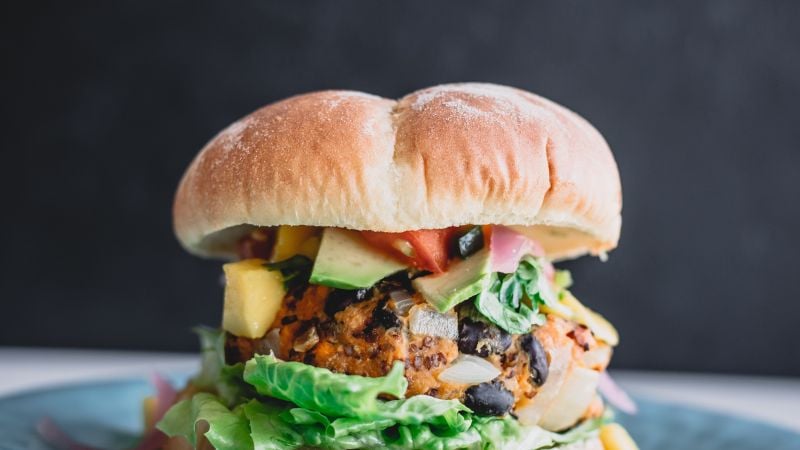 This delicious bean burger is served with a creamy mango sauce that your family will be coming back for more. 
Pulled Jackfruit Burger Recipe
As jackfruit has a neutral flavour perfect for soaking up all the BBQ flavours and when cooked creates a pulled pork texture that even your non-veggie friends will enjoy.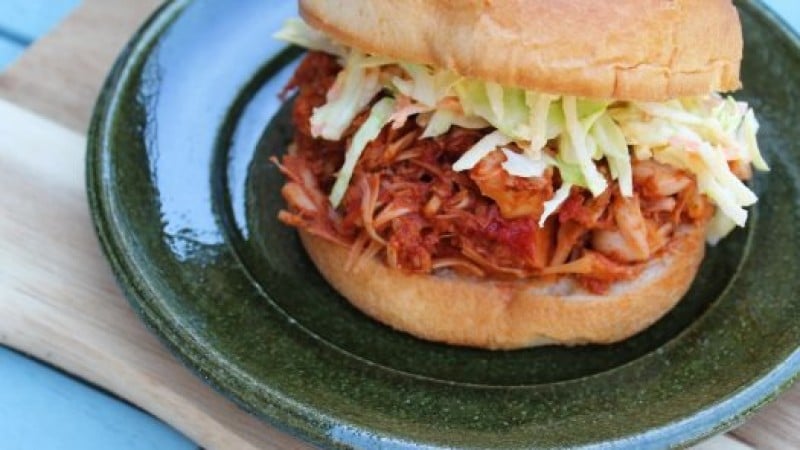 A BBQ doesn't feel complete without a sausage or two, and now there are lots of choices and different flavours to choose from so everyone can enjoy a hot dog. Here are some of our of the many choices you can get at your local supermarket to try.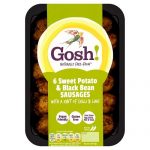 Gosh! 6 Sweet Potato & Black Bean Sausages with a Hint of Chilli & Lime 282g Vegan, Vegetarian, Gluten Free, 14 Allergen Free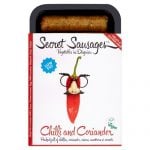 Secret Sausages Chilli & Coriander 240g Vegan, Vegetarian, Gluten Free, 14 Allergen Free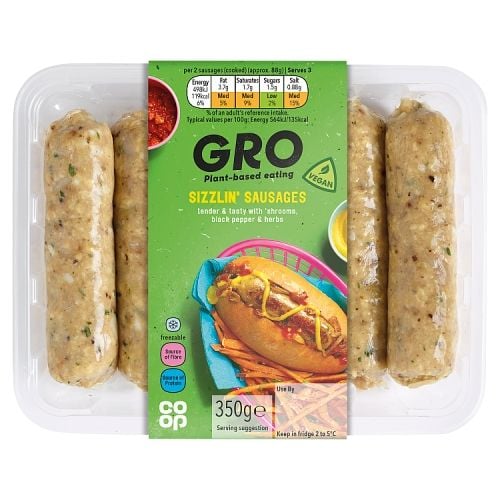 CO-OP GRO Sizzlin' Sausages 350g Vegan, Vegetarian, Gluten Free Does contain Palm Oil Sulphites & Sulphur Dioxide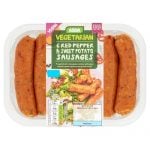 ASDA Plant Based 6 Red Pepper & Sweet Potato Sausages 270g Vegan, Vegetarian, Gluten Free, 14 Allergen Free
Finding suitable buns or rolls to put your burger or hot dog in used to be a hassle. But now there are lots to choose from. Here are some of our favourites.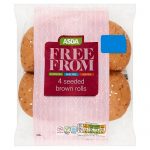 ASDA Free From 4 Seeded White Rolls 260g Vegan, Vegetarian, Gluten Free, 14 Allergen Free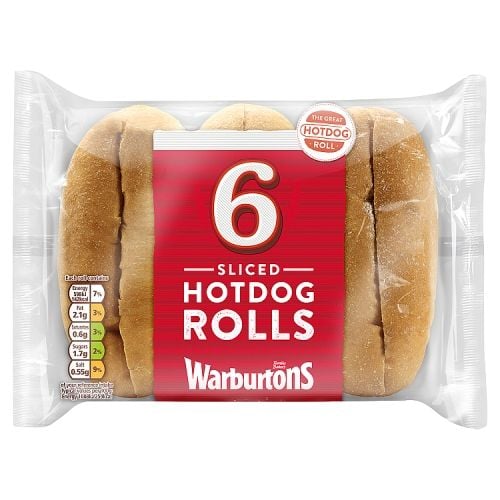 Warburtons 6 Sliced Hotdog Rolls Vegan, Vegetarian, Does Contain Wheat, Soya and Palm Oil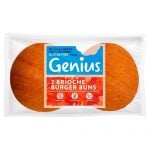 Genius Food 2 Brioche Burger Buns Vegetarian, Gluten Free, Does Contain Eggs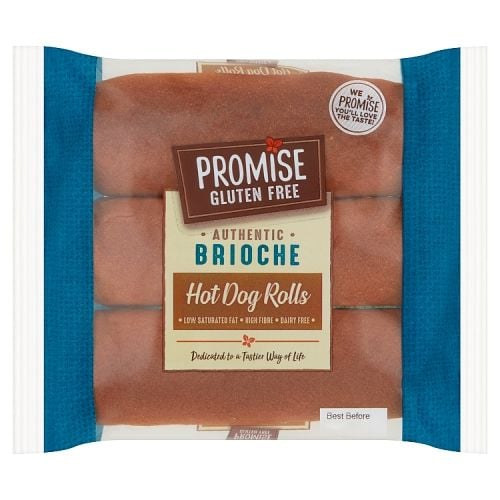 Promise Gluten Free Authentic Brioche Hot Dog Rolls 180g Vegetarian, Gluten Free, Does Contain Eggs
Maybe kebabs are your favourite? As well as making your own veggie kebabs to put on the grill, here are some choices to add to your BBQ feast.
Waitrose Vegan Tandoori Kofta Kebabs 280g Vegan, Vegetarian, Gluten Free, Does Contain Sulphites & Sulphur Dioxide
Vivera Plant Shawarma Kebab 175g Vegan, Vegetarian, Gluten Free, Does contain Soya
Maybe before you used to be relegated to a simple side salad to accompany your burger? As well as a vast range of tasty salads you can make here are some other vegan and allergy friendly BBQ treats that you might normally have to avoid.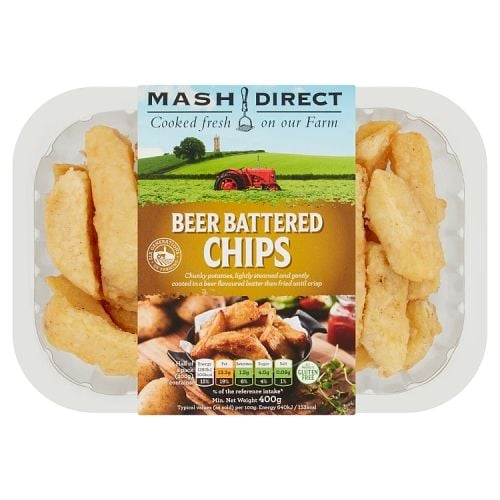 Mash Direct Gluten Free Beer Battered Chips 400g Vegetarian, Maybe Vegan, Contains Barley, May Contain Egg and Milk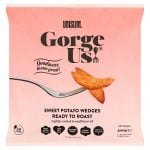 Unislim Gorge Us Sweet Potato Wedges Ready to Roast 500g Vegan, Vegetarian Gluten Free, 14 Allergen Free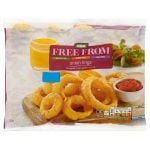 ASDA Free From Onion Rings 375g Vegetarian, Maybe Vegan, Gluten Free, 14 Allergen Free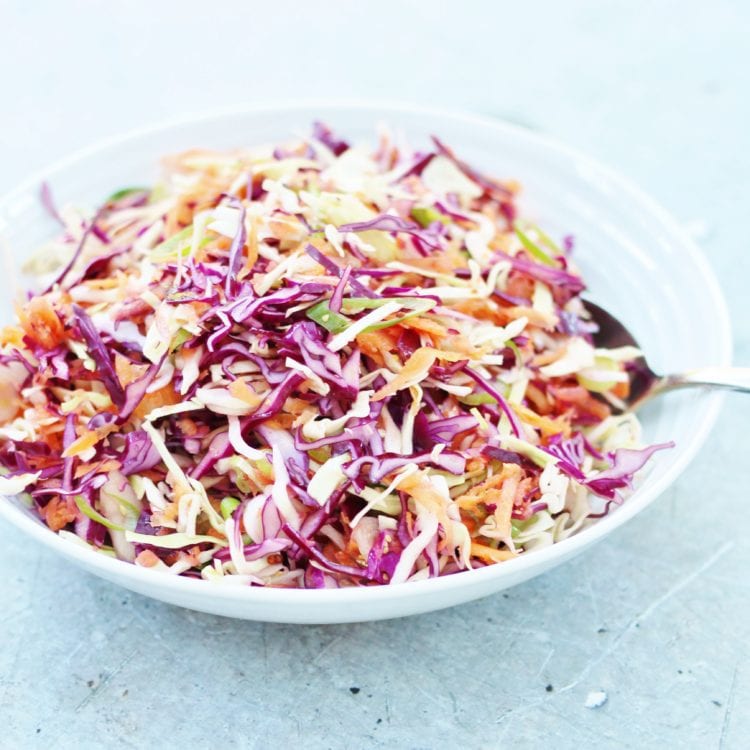 Check out this take on a lighter and fresher coleslaw from Easy Peasy Foodie. Super easy to make, dairy free, egg free, vegan and naturally gluten free
Usually we see chickpeas being used for hummus-based recipes, however these versatile legumes can be used to make something a little different – a vegan mayonnaise. A perfect condiment for your BBQ!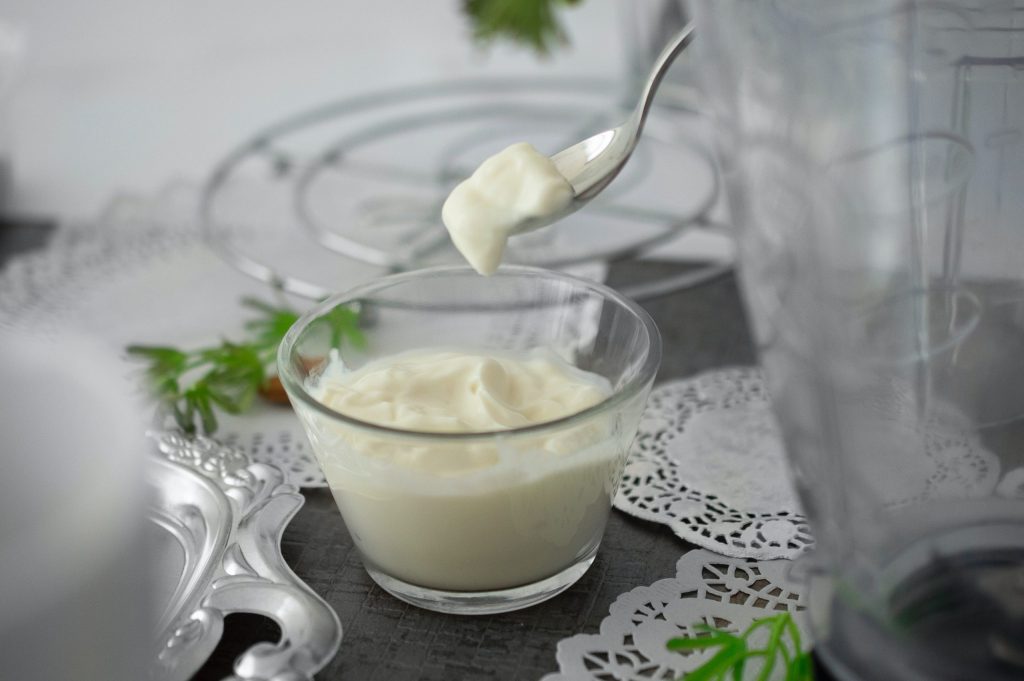 Enjoying a cold beer with your BBQ is as synonymous as having to cook in the rain at a British BBQ! Now there's a growing range of gluten free beer so that everyone can feel included.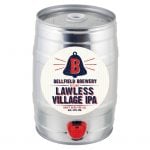 This Edinburgh based craft brewery is on a mission to create beer everyone can enjoy. There are several varieties to choose from to suit your tastes and also offers 5 later mini casks, perfect for a party with friends.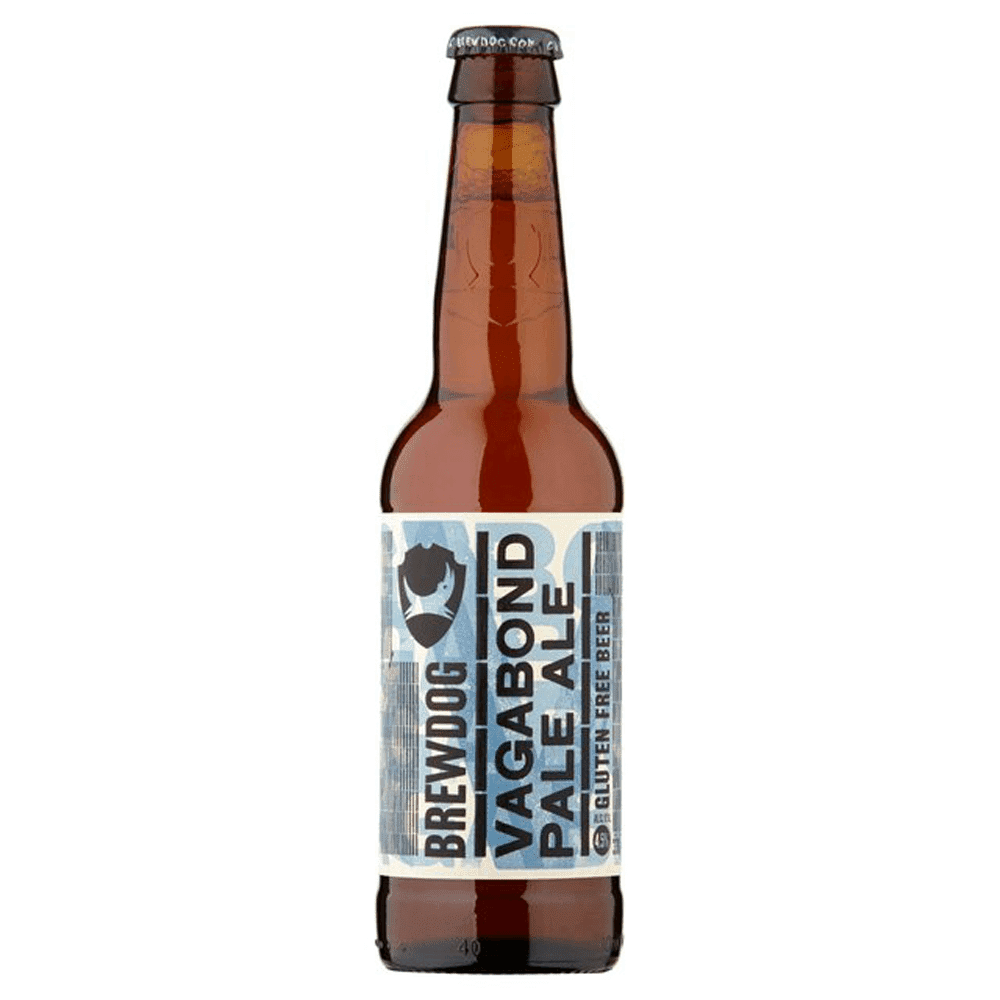 BrewDog Vagabond Gluten Free Beer
A kick-ass, hop-forward pale ale, that just so happens to be gluten free. Vagabond Pale Ale melds citrus and tropical hop flavours with a light caramel malt base, backed up with a raucously resinous bitterness. Brewed using 100% malted barley, American hop varieties, pure Scottish water and our clean-fermenting house yeast, Vagabond is missing only one thing – Gluten.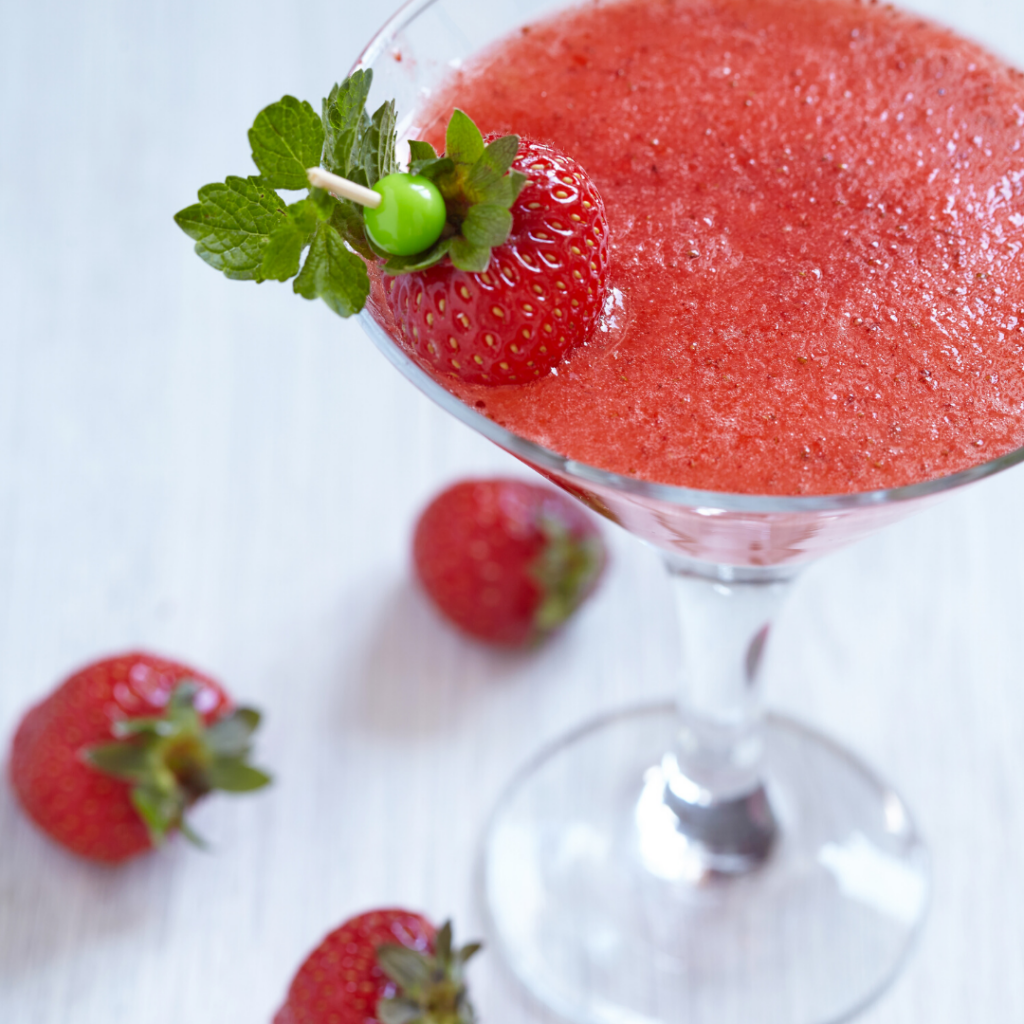 Not a fan of beer? Why not try this summer cocktail as a twist on a summer classic.
If you still have room for dessert after all that, you'll want something easy to serve. There is now lots of varieties of vegan ice creams which are great to serve with fruit, your favourite toppings or perfect on it's own!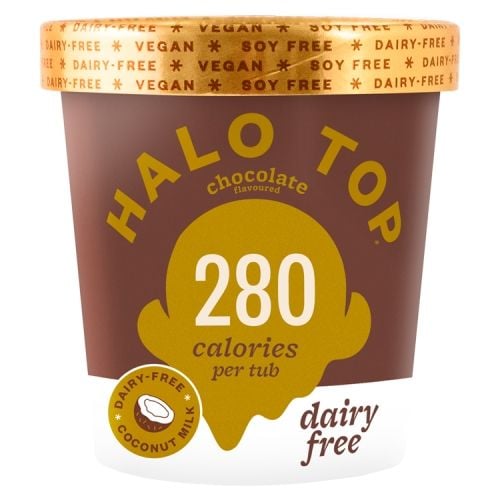 Halo Dairy Free Chocolate Flavoured Ice Cream 473ml. Vegetarian, Vegan, Gluten Free, 14 Allergen Free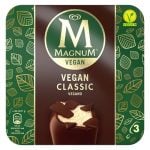 Magnum Vegan Classic Ice Cream 3 x 90ml.  Vegetarian, Vegan, Gluten Free. May Contain Milk
No Bake Raspberry 'Cheesecake'
Make this the day before your BBQ so it's ready to serve and keep everyone happy with this creamy vegan dairy free cheesecake.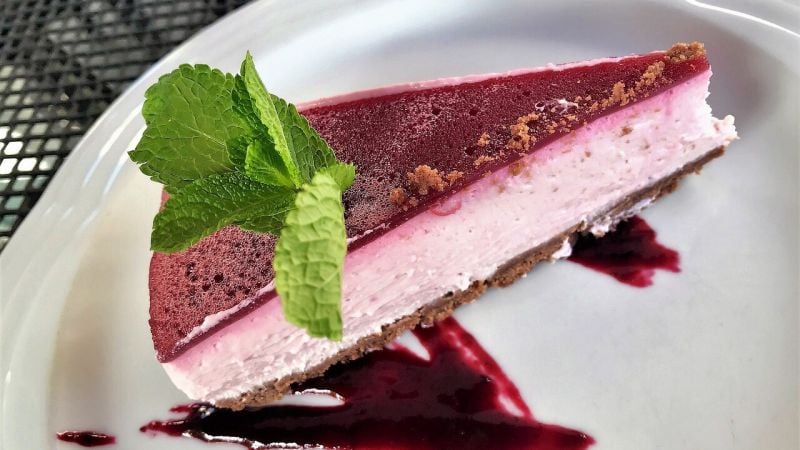 We hope this helps give you plenty of ideas to enjoy a BBQ feast over the summer.
Have we missed something? What other must have BBQ foods should we include in this list? Tell us in the comments below.
Know someone who would like this?
Share it with the links below
LiberEat's allergen and error detection technology provides an allergen safety blanket for food businesses to ensure that consumers are safe and healthy when eating at your restaurant or consuming your food products.
LiberEat offers a second line of defense for food businesses by detecting errors, allergens, and other harmful ingredients. Food businesses can apply this technology directly to identify errors in allergen communications, preventing the risk of injury. Get in touch with us today to learn more about our Allergen Detection Technology.
To find out how LiberEat Technology supports food businesses to detect allergens and errors, to protect consumers