Over the last couple of months it seems that almost everyone has gone bananas making banana bread at home (if you've been one of the lucky ones able to get their hands on the ingredients!).  It is one of the easiest home bakes to try if you are completely new to baking or if you are vegan or gluten free, These banana bread recipes are a great place to start, and with 1.4 million bananas being thrown away in the UK alone, we can't think of a tastier way to reduce food waste!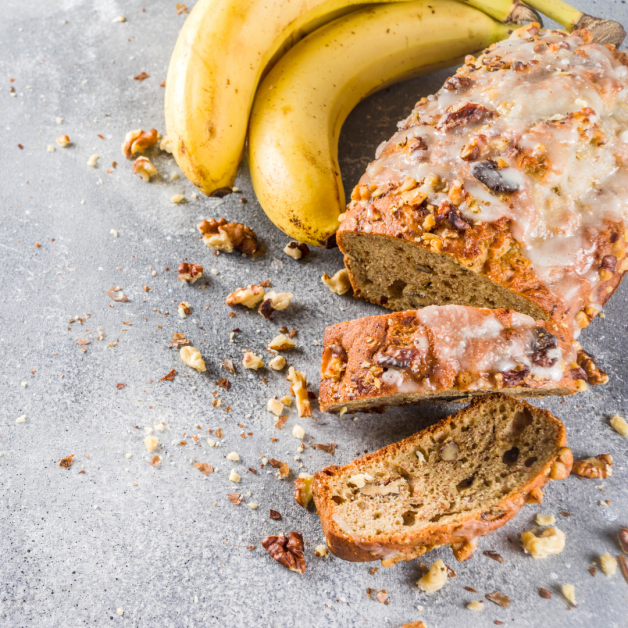 Healthy Living James's Best Free From Banana Bread
This vegan and gluten free recipe is an incredibly easy, family friendly treat that will be loved even by your non-gluten free friends. With only 5 mins of prep time and 35-40 mins cooking time it is super quick to make. Just try to resist the urge to eat it straight away and let it cool so it's easier to slice. It tastes even better the next day.
This decadent and indulgent take on banana bread is also light and fluffy. Gluten free and vegan, this recipe is easy to make and moreish to eat. Rich and chocolaty you can make this recipe in one bowl and it would make an impressive birthday cake or for any special occasion.
This vegan banana bread is sure to be a family favourite and you can easily switch out the plain flour with your gluten free alternative to make it gluten free as well. Moist and easy to bake, this will go perfectly with your morning cup of coffee.
You'll only need 6 simple ingredients for this classic recipe and you can add whatever you like to make it your own. Here Becky Excell has added chocolate chips but you can choose 2 teaspoons of cinnamon, or some fresh raspberries!
A fresh twist on a classic banana bread with a vibrant and zesty orange sponge and sticky orange glaze. By adding the zest of 2 oranges to this simple recipe it makes this bake refreshingly and light.  For the cake all you need is ripe bananas, oil, brown sugar, oranges, gluten free self-raising flour and baking powder and you'll be in for a treat.
Which one will you be trying? Let us know in the comments below. We would love to see your tasty creations. 
Know someone who would like this?
Share it with the links below
LiberEat's allergen and error detection technology provides an allergen safety blanket for food businesses to ensure that consumers are safe and healthy when eating at your restaurant or consuming your food products.
LiberEat offers a second line of defense for food businesses by detecting errors, allergens, and other harmful ingredients. Food businesses can apply this technology directly to identify errors in allergen communications, preventing the risk of injury. Get in touch with us today to learn more about our Allergen Detection Technology.
To find out how LiberEat Technology supports food businesses to detect allergens and errors, to protect consumers